Invisalign – Burleson, TX
Convenient & Discreet Orthodontic Treatment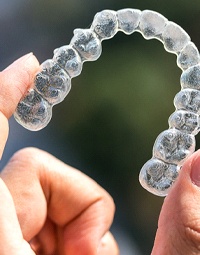 Countless patients postpone orthodontic treatment because they don't want to be stuck with wearing metal brackets and wires for years on end. Fortunately, there's a better, more convenient, and discreet alternative, called Invisalign in Burleson. You'll no longer have to worry about feeling awkward smiling or having to avoid certain foods while you're straightening your teeth, because Invisalign aligners are clear, removable trays. You can learn more about this treatment and whether you're a good candidate by scheduling a consultation with our team today.
How Does Invisalign Work?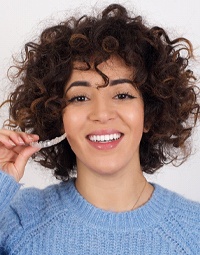 Invisalign is an orthodontic treatment that can help patients with an overbite, underbite, or generally misaligned teeth bring them into a straighter, more comfortable orientation. It accomplishes this by using a series of clear plastic aligner trays that fit over your teeth. The trays are meant to be worn in a specific order, and each one is a different shape that gradually shifts your teeth into alignment. The individual trays are meant to be worn up to 22 hours a day for about two weeks each before moving onto the next one. Treatment can take anywhere from eight to 18 months, depending on your degree of misalignment. Invisalign has advanced over the years to be able to address more complicated orthodontic issues, so if you're looking to fix your crooked teeth, you are probably a good candidate for Invisalign.
Indications for Invisalign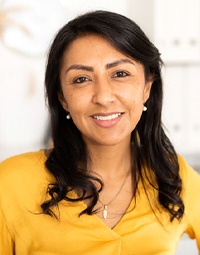 Many patients are surprised to learn that Invisalign aligners can fix most of the problems that braces can, depending on the issue's severity. Here are some of the situations that Invisalign could be used to address.
Crowded Teeth
Teeth that are crowded can cause plaque and tartar to accumulate more easily because there are more hard-to-reach nooks and crannies in your mouth. Invisalign trays can gradually straighten your teeth, making them sit flush with each other and making brushing and flossing significantly easier and more effective.
Gaps Between Teeth
While some patients own the gaps in their smiles, others may not find the spaces between their teeth so charming. In these cases, we can develop a customized treatment plan to use Invisalign trays to close these gaps and bring teeth together.
Bite Alignment
If you have mild to moderate overbite, underbite, or crossbite, Invisalign trays can help address your orthodontic issue. Not only will treating malocclusion take stress off of your jaw joints, but it can also help address nightly teeth grinding and clenching as well as TMJ dysfunction.
The Benefits of Invisalign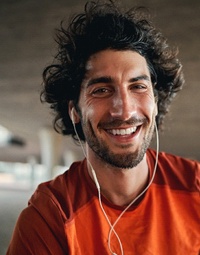 Invisalign has a number of advantages, such as:
The clear plastic makes them much less noticeable on the teeth.
The trays are removable, which allows patients to eat and care for their teeth as they would normally.
The smooth plastic is much less irritating to the surrounding soft tissue of the lips and gums.
The trays often work faster to correct issues than traditional braces.
Invisalign requires shorter visits to the dental office.
Invisalign helps patients undergo orthodontic treatment discreetly and comfortably. The appearance allows them to keep their treatment private, and many people forget they are wearing their trays throughout the day!
How Much Does Invisalign Cost?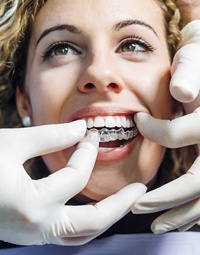 The cost of your treatment will depend on the severity of your orthodontic issues, how many sets of aligners you'll need to address the problems at-hand, and whether you stay on-track with your treatment timeline. During your initial consultation, your dentist in Burleson will take X-rays of your mouth and create a plan for you so you know exactly what to expect during treatment. We'll outline the cost of Invisalign for you and help you navigate dental insurance coverage. We're also currently offering $600 off Invisalign treatment, so be sure to take advantage of this special!