Enjoy Great Oral Health with Preventive Dentistry in Burleson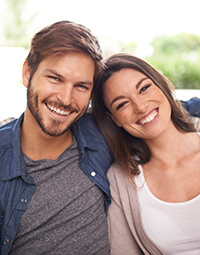 Prevention can make a world of difference in your smile's wellbeing over the years – after all, isn't it much easier to stop problems before they start? At Marvel Dental, Dr. Jay Oza and the rest of our staff place emphasis on this goal teaching patients proper oral hygiene techniques and providing protective services like routine check-ups and cleanings that revitalize your oral health. Are you ready to schedule your first appointment? Patients from Everman, TX and other areas are welcome to contact us today!
Dental Check-ups & Cleanings
Attending a regular appointment at our practice every six months is the most important step patients take towards a healthy smile that lasts for life. During your routine check-up, Dr. Oza will carefully inspect every aspect of your mouth for any signs of damage or decay including the surfaces of each tooth, gums, bite, and any existing restorations. Then, an in-depth cleaning will get rid of dangerous plaque and tartar. Once we fully understand your needs, our team can work with you to create a personalized treatment plan that addresses concerns and exceeds your expectations.
Children's Dentistry
We love welcoming whole families to Marvel Dental, and that includes the littlest members. Our team always takes the time to help create a warm and comfortable environment for your son or daughter providing gentle care that grows and develops as they do. Our doctors will always keep an eye out for possible developmental problems, and services like fluoride treatment and dental sealants can give their growing teeth plenty of valuable protection. Plus, once they're old enough, we'll teach them how to brush and floss effectively with fun lessons!
Nightguards for TMJ/Bruxism Therapy
Bruxism, more commonly known as teeth grinding, is an ailment that many stressed, overly busy patients share. If you're constantly experiencing headaches or damaged teeth with no known cause, you could be experiencing the condition while you sleep, which makes it virtually impossible to find any relief on your own. Thankfully, you don't have to – with a customized nightguard from us, patients protect their smile from the ill effects of grinding and rest easier.
Periodontal Therapy
Periodontal disease is one of the biggest threats to oral health there is. At Marvel Dental, our team is here to help you fight it all the way with our personalized therapy options including revitalizing cleanings, scaling and root planing, and more.
Athletic Sportsguards
Most people don't hesitate to grab their helmet before playing football or riding a bike, but what about a mouthguard? The American Dental Association and the American Academy of Sports Medicine recommend wearing a mouthguard during any athletic activity that may lead to impact of the face with other people, sport equipment, or hard surfaces. A custom crafted athletic mouthguard from Marvel Dental protects smiles comfortably and effectively.