Porcelain Veneers in Burleson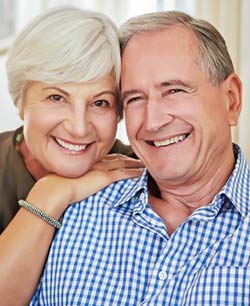 At Marvel Dental, Dr. Oza is in the business of making smiles look—you guessed it—marvelous! Cosmetic dentistry is often an important component of that goal, and one of the most popular cosmetic procedures is porcelain veneers. Both of our dentists are adept at combining the technical and artistic skills required to create a natural and beautiful looking smile with veneers.
What are Porcelain Veneers?
Check the dictionary and you'll see that the word veneer refers to a material that is placed over a surface to improve the appearance. That is exactly what porcelain veneers do to your teeth. Made of fine dental porcelain—or composite resin sometimes—veneers are adhesively bonded to the facial side of teeth that people see when you smile. Once in place, porcelain veneers cover up a range of imperfections including:
Chips and cracks
Broken teeth
Teeth that are stained or discolored and have not responded to whitening
Wide gaps between teeth
Misshaped teeth or ones that are proportionally smaller than others
Slightly rotated teeth
Whether you have one tooth that must be corrected or several that need improvement, your Burleson dentist can design porcelain veneers that are tailor-made for your smile.
How Do I Get Veneers for My Teeth?
As with any cosmetic procedure, Dr. Oza will first examine your teeth and gums to make sure they're healthy. Any problems such as a cavity or gum disease will need to be taken care of first. Then, we'll take x-rays, photographs and impressions of your teeth. Together, these will guide the design of your new smile. In addition, we want to hear from you. Your smile goals play an integral part in the design of your veneers. Together, we'll make sure your new smile is the correct size and shape for your mouth, lips and face.
The actual placement of veneers usually requires setting two appointments that are two weeks apart. At the first visit, a local anesthetic is given and the dentist gently removes a thin layer of enamel from you teeth. This step is important because it makes room for the veneers. Otherwise, your new smile may protrude and look too large for your mouth. At the conclusion of this appointment, we place a temporary set of veneers for you to wear while the permanent set is hand crafted in the dental lab.
In about two weeks, you'll return to Marvel Dental to have the permanent veneers bonded in to place. Your new smile will last longer if you maintain excellent oral hygiene at home and schedule regular dental checkups. In addition, just like natural teeth, porcelain veneers should not be used to bite hard objects like ice, pens and fingernails.