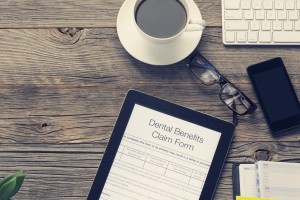 Use your dental insurance benefits before 2016 draws to a close. Most dental policies cap plan benefits when the calendar year is over. Be sure to make an appointment with dentists in Burleson, Dr. Jay Oza or Dr. Shiv Kohli, at Marvel Dental to get the care you need and to use your insurance dollars wisely.
The Reasons for Dental Insurance
Dental insurance definitely assists patients in getting the care they need. Whether you have dental insurance through your workplace or you pay a dental policy privately, this insurance helps pay for routine office visits, digital X-rays, restorations such as fillings and much more. It's an investment in your long-term oral health.
The professional staff at Marvel Dental urge people to get their routine check-ups and hygienic cleanings. Never avoid preventive work or symptoms such as toothache, dental sensitivity or bleeding gums. Preventive dentistry, combined with brushing and flossing at home, keeps smiles  bright and healthy for the long-term. Plus, oral health meshes with systemic health. The effects of decay and gum disease spread throughout the body if not treated expeditiously.
What Dental Insurance Covers
If you and your family have dental insurance, or if you contribute to a FSA (Flexible Spending Account), take advantage of the dental services covered under your policy. While your coverage may cover or reimburse only a percentage of dental charges, or stipulate that you use only "in-network" (PPO) providers, any reimbursement is worth looking into.
For example, your insurance benefit for a two-surface amalgam filling may be $50 while the actual charge is $78. This represents a good savings ($28) over paying the entire charge out of pocket. Take full advantage of it.
Typically,  dental insurances pay a portion of covered services, including:
Dental fillings
Digital X-rays
Professional cleanings
Gum disease therapy
Dental crowns
Dental implants
Full and partial dentures
Fixed bridgework
Plastic sealants
Fluoride treatments
Root canal therapy
Tooth extractions
Also, dental insurance usually has a yearly maximum benefit–$1,000, for example–for each individual on the policy. If unused, that maximum benefit expires at the end of the calendar and does not roll over into the next one. Dr. Oza and Dr. Kohli want you use those dollars rather than lose them. Prevention of big and costly dental health problems is the rationale behind dental insurance.
Please Use What You are Entitled To
The office team at Marvel Dental have dental insurance expertise. They help their patients in understanding dental insurance coverage and how to maximize benefit dollars. For services not covered or for outstanding balances that patients are responsible for, Marvel Dental offers Care Credit and no-interest ways to pay for important dental care. You and your family can get the care you need.
Contact Marvel Dental today for your end of year appointment. 2017 is almost here. Use those insurance dollars.