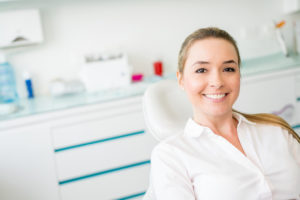 What's most important to you in life? Certainly, good health is close to the top of everyone's list. Also, your oral health impacts your overall health, and so, your dentists in Burleson, Dr. Jay Oza and Dr. Shiv Kohli, recommend everyone get six-month oral exams and cleanings. At Marvel Dental Care, the doctors and support staff put preventive dentistry first to keep smiles healthy and strong for a lifetime.
What Does The American Dental Association Recommend?
The American Dental Association (ADA) is today's most respected professional organization for dentists. It distributes important information about dental health to consumers online, in print and on television.
Dr. Oza and Dr. Kohli agree with the ADA's recommendations for preventive dentistry, and they see great results in their dental practice. Patients who come in routinely for digital X-rays, hygienic cleanings and check-ups have stronger teeth and gums, and they have fewer systemic health issues, too. By being diligent, these patients avoid dental emergencies, such as abscessed teeth or lost crowns and fillings. Plus, while dental problems can be a fact of life, they are far easier and less expensive to treat when detected early through regular examinations.
Routine Dental Care From Marvel Dental Is Anything But Ordinary
First, expect your teeth to look and feel clean. Your dental hygienist will scale your teeth, removing sticky plaque and hard tartar that brushing and flossing miss. She will floss between your teeth, polish them and assess your gum health. This easy check involves measuring gum pockets–the spaces between gum tissue and tooth enamel.
Then, your dentist visually inspects your teeth and gums for signs of tooth decay and gum disease Left untreated, cavities and gum disease lead to tooth loss. Additionally, advanced gum disease, or periodontitis, causes bad breath, tooth mobility, and infection.
Plus, gum disease is linked to many serious health concerns, such as:
Type-2 diabetes
Stroke
Dementia
Heart disease
Liver and kidney problems
Arthritis
While science cannot pinpoint the exact mechanism, gum inflammation and oral bacteria seem to harm overall health. That's why it's critical to have plaque and tartar professionally scaled so gum tissue is healthy.
In addition, the dentist assesses your bite, jaw joint function and the condition of fillings and crowns. He also checks for signs of oral cancer. Oral cancer is deadly when undetected. Caught at its earliest stages, however, it has a high cure rate, says the Oral Cancer Foundation.
After the exam, the doctor shares his treatment plan with the patient, discussing the findings and listening to the individual's concerns and aesthetic goals. This courteous and detailed discussion is an important feature of routine appointments at Marvel Dental Care.
Schedule Your Appointment Today
Your smile can last a lifetime. Reach that goal with regular visits with Dr. Oza or Dr. Kohli.  When it's time for your routine check-up, contact Marvel Dental Care for a convenient appointment time.