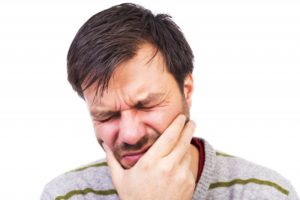 You find yourself awake during the night with excruciating pain in your tooth. Who knew a tooth could hurt this bad? You've noticed some sensitivity in this tooth before, but it's never hurt like this. You contact your dentist in Burleson to find that it's likely you'll need a root canal. How did this happen, and could it have been avoided?
Why You Shouldn't Ignore a Sensitive Tooth
Remember when your tooth was sensitive to cold beverages? You didn't think much of it because it went away quickly. You didn't realize that would've been the ideal time to call your dentist.
Sensitivity in your tooth is often an indicator of decay that could be causing a cavity. By being proactive and contacting your dentist for a checkup, you may have been able to prevent the decay from spreading into the pulp, or nerve of your tooth. It's likely a filling would've been a sufficient treatment to take care of the issue.
Why do I Need a Root Canal?
When decay spreads into the nerve of your tooth, it causes an infection, which in turn causes the pain that you're feeling. It's important to note that an infection in your tooth will not go away without treatment, in fact it's likely to get worse. An infection left untreated causes further damage and could even lead to tooth loss.
A root canal removes the infected tissue from inside your tooth through a small hole in the top. Then it's sealed and given time to heal. Once your tooth has healed, you'll return to your dentist to have your tooth strengthened with a permanent filling or dental crown. This ensures that you have all the function you enjoyed before.
Does a Root Canal Hurt?
Root canal therapy in Burleson has received a bad reputation over the years because it's often associated with pain. However, it's actually the root canal that is relieving your pain, which is caused by the infection. In fact, because of high quality modern dental anesthetics, your pain is alleviated right away. Most patients are surprised at how comfortable this treatment actually can be.
If you find yourself experiencing sensitivity or pain in your tooth, don't hesitate to call your dentist right away.
About the Author
Marvel Dental is comprised of highly experienced dentists who strive to provide exceptional care to their patients in Burleson, TX. You'll find a wide range of comprehensive services to meet your needs and convenient evening and weekend appointments available to accommodate any busy schedule.
You can reach Marvel Dental through our website, or by calling 817-374-4804.