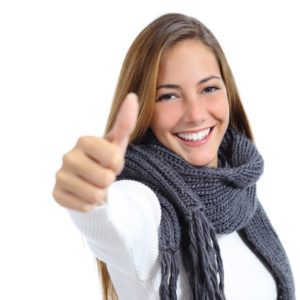 As the head of your household, one of your biggest responsibilities is to make sure your family is healthy and stays healthy—including their mouths! Oral health is critical to maintaining excellent overall health, but it's no small job that can be tackled alone. That's why we've taken the time to put together a quick guide to finding the perfect family dentist in Burleson.
Why is finding a dentist so important?
Many will agree that when it comes to your smile, prevention is always better than restoration. That's not just because it takes more attention and time, but it will save you money in the long run.
Your dentist's main priority is helping you and your loved ones achieve a healthy and beautiful smile—then maintain it. Keeping up excellent oral hygiene at home is a big part of smile maintenance, but the other half of the work needs a professional's trained touch.
There are certain treatments and procedures that can make your smile stronger, like deep cleanings to remove tartar from teeth or fluoride treatments to strengthen enamel. Plus, if you or a loved one ever experience dental damage, you need an expert available to repair your smile.
Here are a few factors to consider when looking for your new dentist.
12 Things to Ask Yourself When Searching for a New Family Dentist
How long has the dental practice been in operation?
What are some of the principles they stand for and priorities they hold close to heart?
What is the dentist's training and experience, especially in a specific treatment that you or a loved one may be needing?
If the dentist doesn't perform the certain procedure, what is the referral process like?
What are some of the professional associations and dental societies that your potential dentist participates in?
Is there dental emergency care offered at your new potential practice?
Does your potential practice put an emphasis on patient comforts or amenities that interest you?
Does the potential practice have a smile gallery that you can review if you're interested in cosmetic dentistry?
What insurances are accepted by this particular dental practice?
Do they have any other financial options available for patients that don't have insurance (if that applies)?
Where is the office located or do they have multiple locations that you can visit?
What is the practice's story, and do you see your loved ones becoming a part of their dental family?
It's definitely no easy task to choose your perfect dentist, but when you discover the perfect practice for your loved ones, it's all uphill from there! You'll build a long-lasting, trusted relationship with your dentist and the team that supports them. Feel free to always call and ask questions about how a certain practice can benefit you and your family.
---
What Sets Us Apart from the Rest
Here at Marvel Dental, we know that patients can become overwhelmed when trying to choose their perfect practice. That's why we make it easy to choose us with our high-tech practice, next level patient care, and attentiveness to personalized needs. We put an emphasis on building life-long relationships and look forward to caring for you and your loved ones through every stage of their smile's development. Feel free to call us to schedule your first appointment!