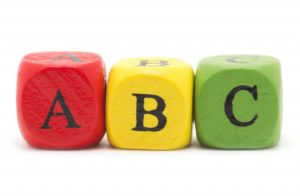 You might have heard a lot about dental implants in Burleson. They're one of the best tooth replacement methods available because they are so secure and durable. Plus, they look fantastic. They can even help to prevent bone loss and maintain your face's natural, attractive shape. But do you really understand dental implants? There are a lot of phrases and terms around them that might be difficult to grasp. We're here to shed some light on dental implants and the alphabet soup that surrounds them.
Implants and Their Parts
Dental implants are small posts, most commonly constructed of titanium, that your dentist surgically places into your jawbone. They bond with the jawbone and act like roots for your new artificial teeth. There are a couple different types of implants:
Endosteal implant: Screws, plates, blades, and/or cylinders are used to insert the implant into the jawbone. This is the most basic and common type of implant.
Eposteal implant: If your bones are at risk of weakening, your dentist might recommend that you get eposteal implants. These rest directly on top of the jawbone rather than inside it.
Subperiosteal implant: These implants protrude slightly above the gum line
In addition to the implants themselves, you'll need a few additional parts to enjoy a complete smile:
Abutment: Abutments are the small pieces that get attached to the top of an implant. They connect the titanium posts with your new teeth.
Crown: You might think of crowns as just being craps for existing teeth, but they're also important in implants. They're the porcelain, tooth-shaped pieces that will serve as your new teeth.
What Implants Are Made Of
You want to know what is going in your body, right? Implants are made out of durable, hypoallergenic materials.
Titanium: This is a lightweight metal that is very biocompatible (meaning that it works well with the human body). Implants are usually made of an alloy that is mostly titanium, which is combined with a few other metals.
Zirconia: Zirconia is a white metal that is sometimes used as an alternative to titanium. It is a bit more fragile than titanium, however.
Ceramic: Another alternative to titanium, this substance is a hardened clay. It isn't as durable as metal, but it can work well for implants in many cases.
Other Terms You Need to Understand
Now that you know what implants are and what they're composed of, there are a couple other terms that you should lock into your vocabulary.
Osseointegration: This is the process through which your implants bond with your jawbone. It is what helps your face to maintain its structure and ensures that the implants stay put.
Dentures: Instead of crowns that permanently attach to implants, you might get implant-supported dentures, which snap securely onto the implant abutments.
Understanding dental implants isn't easy, but once you grasp the meanings of the above terms, you're one step closer to becoming an expert.
About Marvel Dental
Dr. Jay Oza and the rest of the team at Marvel Dental are happy to share their knowledge and expertise with patients who would like to learn more about dental implants in Burelson. Make a list of your questions, and then contact our office at 817-933-3883.