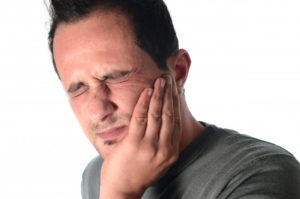 You're going through your daily activities as normal when, suddenly, you're struck by an intense pain that shoots throughout one side of your face. It appears that you have a bad toothache and want relief soon, but what type of treatment do you need? Your dentist in Burleson says root canal therapy will restore your tooth to normal and eliminate the infection that led to the discomfort. Read on to learn about the procedure.
What is a Root Canal?
A root canal is a treatment procedure used to address advanced tooth decay. When you have a severe toothache, it's usually a sign that bacteria have moved past the dentin and into the inner area of the tooth, where the majority of the nerves and canals are housed. As plaque and food particles are allowed to penetrate into this sacred space, you're very vulnerable to a host of other problems – one being the total loss of your tooth.
To avoid this from happening, your dentist will perform the root canal procedure to restore your oral health, but what does this treatment entail?
The Steps of the Root Canal Procedure
Let's now take a look at how the root canal procedure actually restores your oral health:
X-rays – Before any work is done, your dentist will take a series of X-rays to identify where the decay is.
Initial Incision – After administering and anesthetic, the procedure begins with your dentist making an incision into your infected tooth.
Cleaning – Once the inner area of the tooth is accessed, the decayed tissue will be removed and the area cleaned thoroughly.
Packing – Your dentist will then pack the vacated space with a special compound called gutta percha and seal the tooth to protect it from being re-infected.
After the procedure is done, bite impressions will be taken to have a custom crown created by a trusted lab. You'll be fitted with a temporary fixture until your permanent one is ready.
How Do I Know I Need a Root Canal?
The surest way to know whether you need a root canal is to visit your dentist at the first sign of acute tooth pain. He or she will be able to assess the condition of your oral cavity and develop a strategy to move forward.
Here are some symptoms that you can look out for at home:
Intense pain
Prolonged sensitivity to hot or cold
Tenderness to touch and chewing
Discoloration of teeth
Swelling
Drainage
If you notice any of these signs, you should reach out to your dentist immediately to schedule an appointment, so that you can be diagnosed and get the care you need.
About the Author
A graduate of the NYU College of Dentistry, Dr. Jay Oza is eager to share his expertise and skills to help patients enjoy the best oral health. His years of experience also allow him to provide the necessary treatment to relieve the discomfort of patients suffering from advanced tooth decay at Marvel Dental. Dr. Oza can be reached for more information through his website.