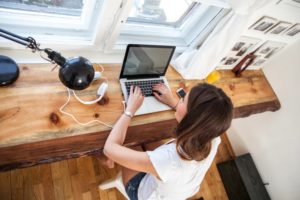 It's unfortunate, but many people are leaving dental benefits on the table and don't even realize it. According to the National Association of Dental Plans, only 2.8 percent of people with a PPO dental plan reach or exceed their annual maximum. That means hundreds of dollars are essentially going to waste because people don't set aside the time to get the treatments they need.
To learn how to best maximize your dental insurance, take note of these tips from a dentist in Burleson.
How Much Money Goes Unspent on Dental Insurance?
According to a report from the American Dental Association, the average person with dental insurance only uses $323 of benefits per year, despite having an annual maximum of $1,250. That means over $900 of benefits are not going to be usable by the time January 1st rolls around.
Keep in mind that individuals who have a Flexible Spending Account, (FSA) should also take the time to learn how to get the most out of their dental insurance dollars. In some cases, these funds can be used in the new year, but only at a discounted rate. That means even if you still have access to them, you will still be losing money when it's time to pay for treatment.
How to Maximize Dental Insurance
For these reasons, it is crucial that you start going over your dental insurance plan, either by calling your dental insurance directly or with your employer, depending on where you receive it. You may also want to speak with a dental practice employee, such as a treatment coordinator or insurance concierge. These groups and individuals can help you:
Determine your remaining benefits
Build your next treatment plan
Complete unfinished treatment plans
Get other family members scheduled for treatments
Keep in mind that treatment plans you schedule now will still be covered by insurance in the next year. As long as you start them before December 31st, your follow-up appointments should be covered under your insurance. Staggering treatments in this way is one of the most common solutions to maximizing your remaining benefits.
Why Preventive Visits Matter
It's worth mentioning that most dental insurance plans cover the majority of the cost for preventive treatments, including exams, cleanings, X-rays, fluoride varnishes and dental sealants. In fact, these plans cover them as much as 80 to 100 percent because insurance companies want people to take the right steps to protect their oral health.
Routine visits are the best long-term solution to accomplishing this. Preventive treatments are also the best way to avoid dental emergencies, which are almost always more expensive and more extensive in terms of treatment.
Dental insurance is use it or lose it, so don't wait too long to get treatment. Schedule an appointment today!
About the Author
Dr. Jay Oza earned his dental degree from New York University's dental school and since then, he's continued his education via numerous courses on a wide variety of topics. His practice works hard to make paying for dental care easy and affordable. To learn more about the PPO plans he accepts and how you can use programs like CareCredit to manage payments, you can contact him through his website.