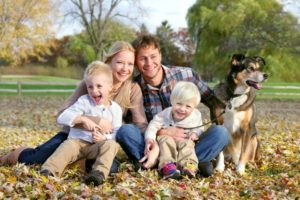 During the holidays, it seems like you're faced with food around every corner. Whether it's at home, at work, while you're out shopping, or with your family, it seems like the holiday season brings out all of the best treats. While this season of sugar does bring some yummy snacks, it also brings an increase in cavities. Keep reading to discover some easy tips on how to keep your teeth healthy, while still enjoying the holidays from your dentist in Burleson.
Tip #1: Be Prepared When Traveling
Traveling around holiday time is inevitable, and it can really throw off your oral hygiene routine. But with a little preparation, you can make sure your oral health stays in tip-top shape. Keep a travel-sized brush, floss, and toothpaste in your purse or travel bag for on-the-go cleaning. For a finishing touch, you can even pack a pocket-sized mouth wash to keep your breath fresh.
When putting together your holiday packing list, put your oral healthcare items at the top of the list where they belong. After all, your health is more important than your favorite pair of socks. This way, you'll never forget a toothbrush or floss when you're on the move.
Tip #2: Watch What You Eat
It's okay to indulge, but some treats are worse than others. Watch out for any sweets or candies that dissolve slowly. These items stay in contact with your teeth for long periods of time, and even worse, the sugar in them gets inside of your saliva and coats your teeth. This leads to increased chances of cavities and tooth decay.
Your best bet is to choose treats like chocolate, cheeses, and gingerbread. These foods still taste amazing, but they wash away and dissolve much faster than candy canes.
Tip #3: Don't Skip Your Routine
With traveling, family events, parties, and different schedules, it's easy for your oral healthcare routine to become not so much of a routine. The problem is that regular brushing and flossing is biggest step you can take to protect your teeth during the holidays. Sugars turn to acid, which eats away at your tooth's protective enamel.
To combat cavities and decay, brush your teeth twice a day and floss once a day. It's important to brush your gumline and your tongue as well as to floss in between your teeth. If you think about it, each tooth has 5 sides, and flossing takes care of the left and right sides that your brush can't reach.
Now that you know how to take care of your teeth during the holidays, are you ready for the season of sugar? Once the seasonal chaos has settled down, you and your family should visit your dentist for checkups and cleanings to make sure everyone's smiles are still healthy!
About the Practice
Dr. Jay Oza and Dr. Dipak Chudasama are two dentists who love providing quality care to their patients. They like to prevent oral health issues before they can occur, which is why they want you to know some tips on how to stay healthy during the holidays. They currently practice at Marvel Dental, and they can be contacted through their website or by phone at (817) 933-3883 for any questions.