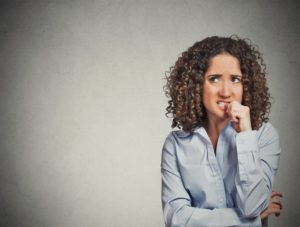 While sitting at work, you can't focus on anything because a searing pain shoots through your jaw. Just as it begins to get more manageable and you can focus on what you're doing, your mouth starts throbbing again. This has been bugging you for a couple of days, but you don't want to overreact and go to your emergency dentist in Burleson unless you absolutely can't stand it anymore. The only problem is, waiting to take care of a dental emergency can have serious repercussions. Read on to find out what the most common emergencies are and how to quickly react to best preserve your oral health.
What Are The Most Common Dental Emergencies?
If you're experiencing severe pain, lost a tooth, have a loose tooth, or are bleeding from the mouth, you are most likely experiencing a dental emergency and should call your dentist immediately.
Some of the most common dental emergencies include:
Knocked-out tooth
Cracked or chipped tooth
Lost filling
Lost crown
Severe toothache
What Can You Do In An Emergency?
In an emergency, reacting quickly and calmly can mean the difference between saving or losing a tooth. Encountering severe and time-sensitive problems outside of your dentist's normal hours of operations will most likely require you to see an emergency dentist. Here's what you can do in the interim.
For a knocked-out tooth, be sure to keep it moist by attempting to either place it back in its socket, in between your cheek and gums, or in milk. While you're attempting this, do not touch the root of your tooth. Try to get to your dentist's office within an hour because reattachment of your tooth may be possible, but there's a limited window of time.
For a cracked tooth, rinse your mouth with warm water to clean it. If you're experiencing facial swelling, apply a cold compress to keep it down. Also, for severe toothaches, rinse your mouth with warm water and gently attempt to maneuver dental floss between your teeth to catch any food debris that may be causing the pain. It's important to remember not to use aspirin because it may burn your gum tissue. Instead, use acetaminophen or ibuprofen. While it's impossible to completely prevent emergencies, there are certain measures you can take to reduce your chance of experiencing one.
How Can You Reduce Your Risk Of Experiencing A Dental Emergency?
Reducing your risk of having a dental emergency is easy and can give you a little more peace-of-mind. Be sure to stay proactive with your oral hygiene routine and attend your routine checkups and cleanings every 6 months with your dentist. During these visits, your dentist can catch small issues that can progress into emergencies like loose fillings or crowns as well as signs of gum disease and decay.
Some other ways to help reduce emergencies is by watching what you eat. Sticky and hard foods have the ability to chip or break teeth. Also, if you grind or clench your teeth at night, this can have detrimental effects on them. It can cause cracks and fractures and slowly wears down your enamel. A good solution for this is to consult your dentist for a custom-fitted mouthguard to reduce the impact grinding has on your teeth.
Even though these tips can help, they can't always prevent emergencies from happening. So, it's important to be prepared because time is of the essence. Being able to keep a situation from getting worse by knowing what to do won't just save your wallet, but also your oral health!
About the Author
Dr. Jay Oza prides himself in taking continuing education courses to keep up with the most modern dental technology. As your trusted dentist, you'll feel safe in Dr. Oza's care during your dental emergency. He offers extended office hours in the morning, evenings, and on weekends to provide his patients with fast and quality treatment. For any questions or to schedule an appointment, visit his website or contact 817-933-3883.