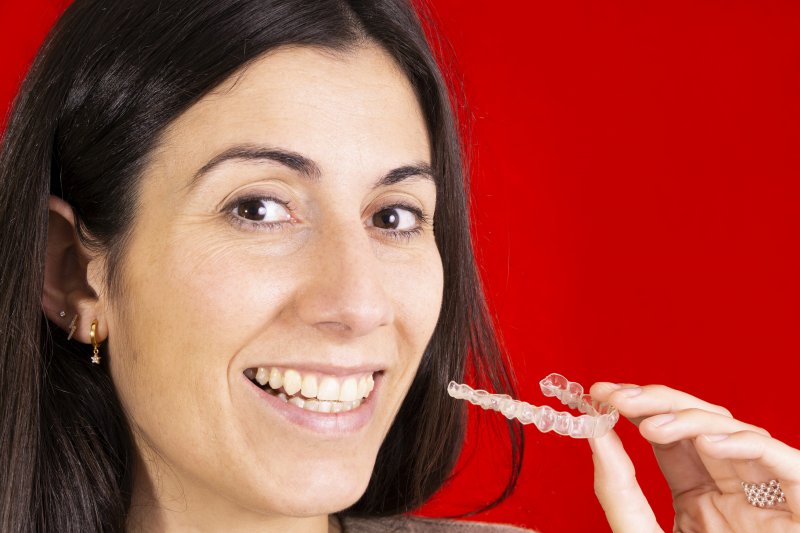 Before, if you wanted to have a straighter smile, you would have had to sport metal brackets and wires on your teeth. Fortunately, there is now another option: Invisalign. This treatment uses a series of customized clear plastic aligners in order to slowly shift the teeth into their new aligned locations. If you're wanting to fix alignment issues, it pays to learn more about the Invisalign treatment process. Continue reading to learn more about all the steps that take place.
The Consultation
Before you can get started with your Invisalign treatment, you need to see your dentist for a consultation. Even though Invisalign can fix a great number of alignment issues, there are still some that are too complex to be corrected by aligners. If you have severely rotated or angled teeth, your dentist may recommend that you opt for another type of orthodontic treatment instead.
Preparation
Once your dentist has deemed you a good candidate for the treatment and you have fully committed to it, you will be ready to move on to this next step. First, your dentist will take some photographs as well as some dental x-rays. A model of your smile will be created so that a personalized plan can be made for you.
Receiving Your Aligners
After a few weeks, you will receive your clear aligners and some minor adjustments may be made. For instance, 'buttons" are small tooth-colored bumps made from composite resin that are sometimes placed on the front of some teeth in order to keep the aligners in place. Before you leave the office with your trays, your dentist will show you the best way to put your aligners in and remove them. You will receive specific instructions on how to care for your aligners. Usually, trays are switched out every two weeks, but this depends on your individual plan.
Follow-Ups
Throughout the Invisalign process, you will need to return to the dental office periodically so your dentist can check the progress of your treatment. This is just to make sure that everything is going well and see if any adjustments need to be made.
Final Refinement
After you complete your trays, you still may need a refinement. This means that there could still be a few tweaks that need to be made in order to give you the exact results that you're looking for. It is very difficult to initially predict the exact ways that each of your teeth will move.
Retainers
Once your teeth are in their final locations, it will be time to say goodbye to your aligners and hello to retainers. At this time, all 'buttons' will be removed from your teeth and you will have to wear a retainer that looks similar to your Invisalign aligners for a while. This is to keep your teeth from shifting back to their original locations.
Having your teeth straightened is exciting, but understanding the process of getting Invisalign is important. By knowing what to expect, you will have a head start when it comes to achieving your dream smile.
About the Author
Dr. Jay Oza earned his dental degree from New York University and is committed to taking numerous courses of continuing education to stay on top of all the latest advances in the dental field. Currently, he is a member of the American Dental Association, Texas Dental Association, and For Worth Dental Society. For more information on Invisalign or to schedule a consultation, visit his website or call (817) 933-3883