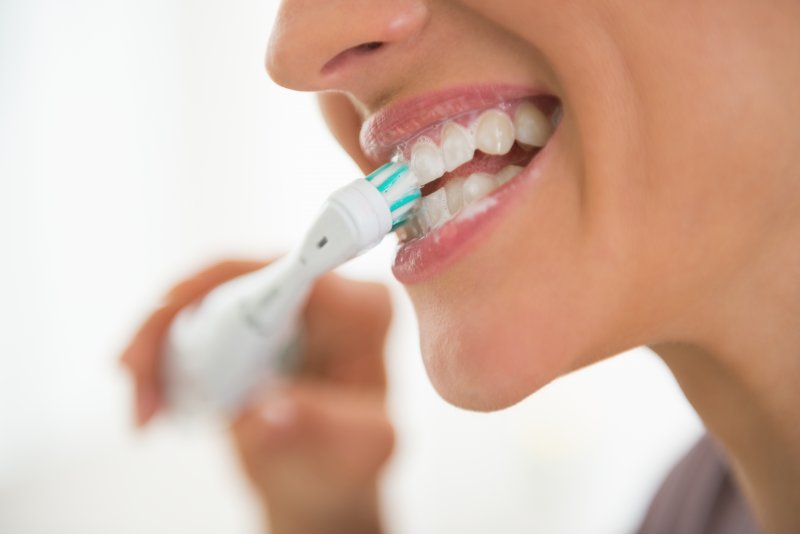 Are your teeth becoming more and more discolored as time goes on? This happens naturally as a result of a variety of different reasons. They include tobacco products, drinking pigmented beverages, and aging. Yet, this is still one of the biggest insecurities that people have regarding their teeth. The good news is that there are numerous steps you can take to whiten your smile. Read on to learn about the most effective teeth whitening methods.
Excellent Oral Hygiene
If you aren't maintaining excellent oral health by brushing twice and flossing at least once a day, your smile won't be becoming whiter anytime soon. When you brush and floss, you remove food debris, plaque, and bacteria. This helps to prevent staining and discoloration from occurring between the teeth and along the gumline. It is a good idea to rinse using a mouthwash as well and see your dentist for regular cleanings and checkups.
Reduce Sugar Intake
Have an occasional sugary treat doesn't usually cause any issues, but if you are indulging in them too often, you could end up with some dental issues. When you eat sugar, the bacteria in your mouth feed off of it and produce a weak acid as a by-product. Decay can cause discoloration. If you decide to have a sugary treat, brush your teeth afterwards.
Limit Intake of Pigmented Foods and Beverages
One of the most common causes of discoloration has to do with pigmented foods and beverages. For instance, having coffee every morning and red wine at night causes staining. If you would like to enjoy these beverages, take some precautionary measures. Drink them quickly and use a straw to reduce the contact that the liquid has with your teeth.
Porcelain Veneers
Veneers are a great permanent option for patients who are looking to brighten up their smile. Porcelain veneers are wafer-thin, tooth-colored porcelain shells that are made to be placed over the front surface of the teeth in order to cover up a variety of imperfections. They include chips, minor cracks, misshapen teeth, undersized teeth, and discoloration. They are designed to be resistant to stains, making them an ideal solution for people who are looking for a long-lasting, teeth whitening option.
You don't need to settle for staining and discoloration. By using the tips above and speaking with your dentist, you will have the smile you're dreaming of in no time!
About the Author
Dr. Jay Oza earned his dental doctorate from New York University and is committed to taking continuing education courses in order to stay on top of the latest advancements in the dental field. Currently, he is a proud member of the American Dental Association, Texas Dental Association, and Fort Worth Dental Society. To learn more about cosmetic dentistry or to schedule an appointment, visit his website or call (817) 933-3883.