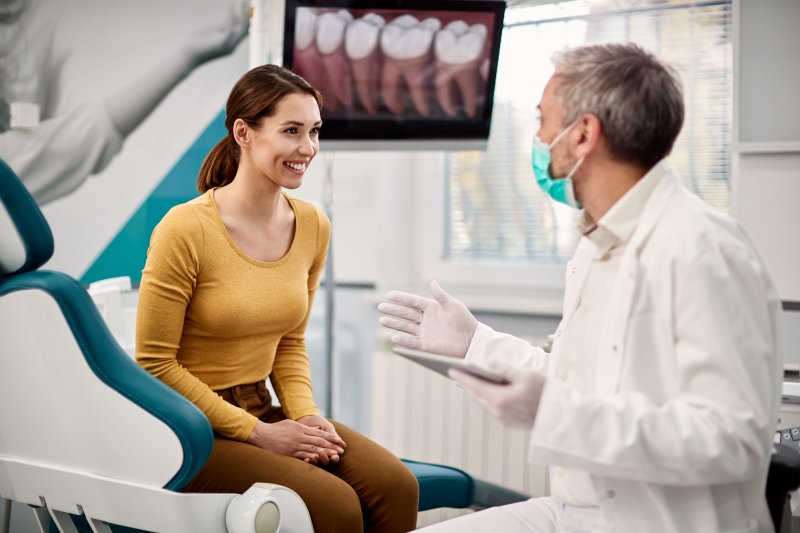 Your oral and bodily health are much more in tune than you think. Although it may not seem obvious, a problem in one system can significantly affect the performance of another. Did you know that certain medical conditions or health concerns can reveal important information about your oral health? That's why dentists always ask questions regarding your dental and overall health during your bi-annual visits. Read on to learn which health factors you should mention at your next dental checkup.
Medical Conditions
If you've received treatment for any current or recent medical conditions, you should share that information with your dentist because it helps them determine how to provide the best care for your oral health. Here are two chronic conditions you should absolutely mention because they have a significant impact on your mouth:
Diabetes
Patients with diabetes are at a higher risk of developing periodontitis, the most severe form of gum disease. Fortunately, it's easily preventable and can be treated with the help of your dentist! Even if you're doing well on your medication, make sure to mention this condition as it will allow your dentist to be vigilant during checkups.
Hypertension (High Blood Pressure)
Have you ever wondered why your blood pressure is measured during routine dental checkups? It's to screen for hypertension (high blood pressure). If you've been diagnosed with this condition, your dental must be aware as gum disease and poor oral health can further increase your blood pressure and make medication less effective.
Medications
The most common side effect of certain medications is chronic dry mouth. A decrease in saliva production can damage tooth enamel, harm soft mouth tissues, and increase your chances of developing gum disease or thrush. Along with regular medications, be sure to mention any supplements, herbal remedies, and vitamins.
Bleeding, Tender, and Swollen Gums
Gingivitis is the first stage of gum disease, often characterized as swollen, tender, bleeding, and red gums. Fortunately, if your dentist catches the disease during this state of chronic gum inflammation, it can be reversed. The earlier they know about your symptoms, the better.
Headaches and Jaw Pain
Do you have jaw pain, neck pain, or regular headaches? They could indicate a temporomandibular disorder (TMD), which affects the temporomandibular joint (TMJ). Let your dentist know if you experience any of those pains so they can develop a treatment plan right away.
Alcohol and Tobacco Use
Smoking or regularly using tobacco products can wreak havoc on your oral health. It's associated with several health issues, while excessive alcohol consumption can increase your risk of decay and cavities. Mention these lifestyle habits with your dentist so they can address your dental concerns without risking potential complications.
As you can see, it's crucial to give your dentist the inside scoop on your overall health. Doing so will ensure you're receiving the best possible dental care for your smile!
About the Practice
At Marvel Dental, we have everything you need to achieve and maintain your absolute healthiest smile. We use the latest technologies, techniques, and materials to provide you with dental care that's bound to exceed even your highest expectations. Our team cares about more than just your pearly whites – we care about your overall health too. Visit our website or call (817) 933-3883 to schedule a dental checkup.