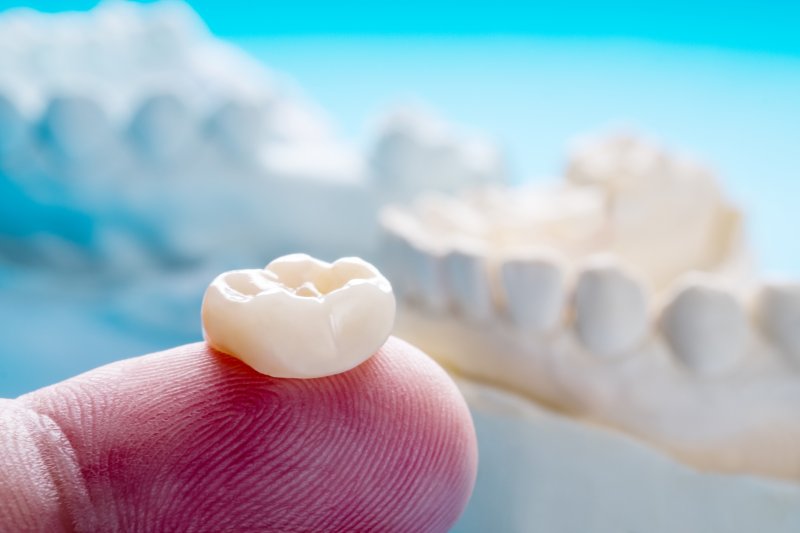 At your routine checkup, did your dentist inform you that need a dental crown? You might avoid scheduling that appointment because you don't want to front the cost. However, doing so can do more harm than good – both for your wallet and oral health. It's a good idea to get treatment as soon as possible to prevent complications down the line and while you still have dental insurance benefits. Read on as your dentist in Burleson explains why you should get the dental crown you need before the year ends.
Why Do Dentists Recommend Dental Crowns?
In most cases, a dentist will recommend a dental crown when either injury or decay has compromised a tooth's structure. The purpose of the crown is to restore the tooth's shape, size, and function. It's placed over the damaged or decayed tooth, protecting it from breaking and keeping harmful bacteria out.
What Happens If I Put Off a Dental Crown?
If your dentist recommended that you get a dental crown, you should not postpone the procedure. Otherwise, you increase your chances of needing more complex or costly treatments down the road.
Here are a few other things that can happen if you put off getting a dental crown:
Increased exposure to harmful bacteria. When a damaged or decayed tooth is left unprotected, bacteria can penetrate deeper into the tooth and worsen your condition. It can also cause a painful infection that'll require dental attention.
Further damage. Another risk of leaving a weakened tooth unprotected is further damage. Without a dental crown, your condition will only get worse. If enough time passes, you'll eventually need a root canal or extraction – both more invasive and expensive than a crown.
Mouth tissue irritation. Did the damage leave your tooth rough or broken on the surfaces? You might develop sores and irritation in your mouth.
Why You Should Get a Dental Crown You Need Before the Year Ends
Now you know what happens when you put off a dental crown, but do you understand why it's best to get one before the year ends? We'll give you a hint: it has to do with your dental insurance plan. Most dental benefits expire on December 31st, meaning anything left unused won't roll over into the new year. So, if you have any outstanding treatments you need (like a dental crown), now's the perfect time to take advantage of your coverage – especially if you've already met your deductible and haven't hit your annual maximum. By optimally using your coverage, your out-of-pocket expenses can decrease dramatically.
Don't let your benefits go to waste! If you need a dental crown, schedule your appointment before the year ends – your smile and bank account will thank you!
About the Practice
At Marvel Dental, we go above and beyond to provide world-class treatments that'll help you achieve and maintain your absolute healthiest smile. Our team of knowledgeable dentists and experienced staff will do everything possible to meet all your oral health needs. If you need a dental crown, don't hesitate to contact our office. We'll restore your tooth and help you maximize your dental insurance benefits before you lose them. Visit our website or call (817) 933-3883 to make an appointment.