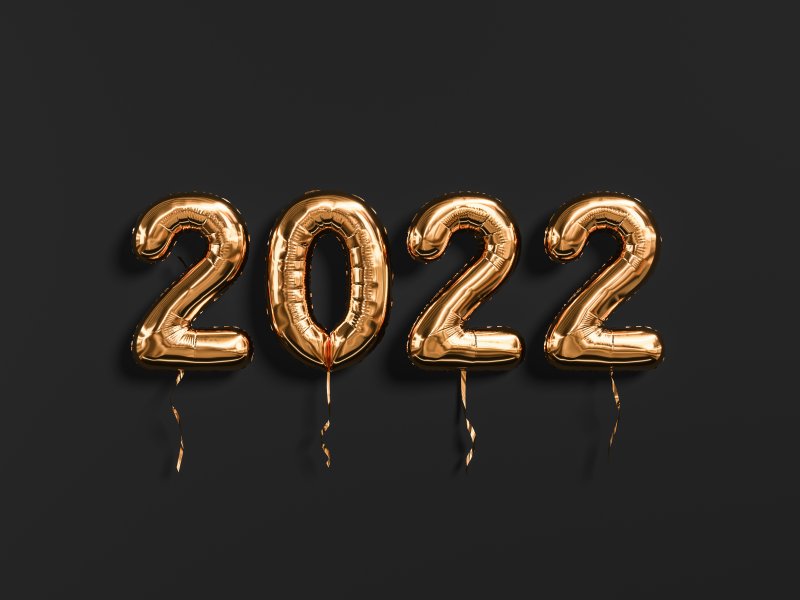 Have you come up with resolutions for the new year? From travel to personal growth, the possibilities are endless. Even though the year has already started, it's not too late to come up with goals for the next 365 days, like taking better care of your pearly whites. Read on for five ideas for New Year's resolutions to end the year with a beautiful, healthy smile.
#1: Visit the Dentist
During your biannual dental visits, your dental hygienist will thoroughly clean your teeth and around your gumline to remove buildups of plaque and tartar. Once the cleaning has been completed, your dentist will do a thorough exam of your oral cavity to ensure that you don't have any oral health issues. If you do, they will work with you to come up with a treatment plan. Even if you aren't experiencing any symptoms of dental problems, these visits are an important part of maintaining a healthy mouth.
#2: Brush and Floss Better
While we sleep, plaque-causing bacteria multiply in the mouth. That's why you should brush your teeth in the morning before you eat breakfast. Additionally, brush and floss before you go to bed to eliminate plaque, bacteria, and food particles that accumulated throughout the day. Brush for two minutes both times with a soft-bristled toothbrush and fluoride toothpaste to protect your pearly whites against cavity-causing bacteria and to keep your smile looking its best.
#3: Cut Out Tobacco
Smoking cigarettes makes you 10 times more likely to develop oral cancer than non-smokers. It also makes you two times as likely to develop gum disease. Cutting the habit out will help you prevent these issues. If you need resources to help you quit, ask your dentist, doctor, or therapist for assistance.
#4: Whiten Your Smile
If you're someone who can't start their morning without a piping hot cup of coffee, your teeth likely give away your love of caffeine. Beverages like coffee, tea, red wine, and cola lead to unsightly stains on the teeth. Cut back on these beverages in the new year or drink them through a straw to lessen the amount of contact they have with your pearly whites. You can also ask your dentist what options they have available to make your smile look brighter.
#5: Eat A Tooth-Approved Diet
Cut back on your consumption of sweet, starchy, acidic, and carb-heavy foods, which can damage your enamel. Increase your intake of tooth-approved foods, like:
Carrots, pears, celery, apples, and other fresh, crisp fruits and vegetables
Low-fat or fat-free dairy products like yogurt and cheese
Sardines, salmon, mackerel, tuna, and other fish
Leafy greens like lettuce, kale, and spinach
Chicken, turkey, and other lean meats
Brazil nuts, cashews, and almonds
With these resolutions in mind, oral health issues don't stand a chance. You'll have a bright, healthy smile you love in no time!
About the Practice
Do you live in Burleson or one of the surrounding communities? Are you in need of a dependable, trustworthy dentist for the whole family? Look no further than the talented Texas team at Marvel Dental. They offer preventive services like checkups and cleanings to help you maintain a healthy smile and cosmetic treatments like veneers to cover up stains and give you a more gorgeous grin. Are you ready to make an appointment with Marvel Dental or do you want more information on their services? If so, call their office at (817) 933-3883 or visit their website.