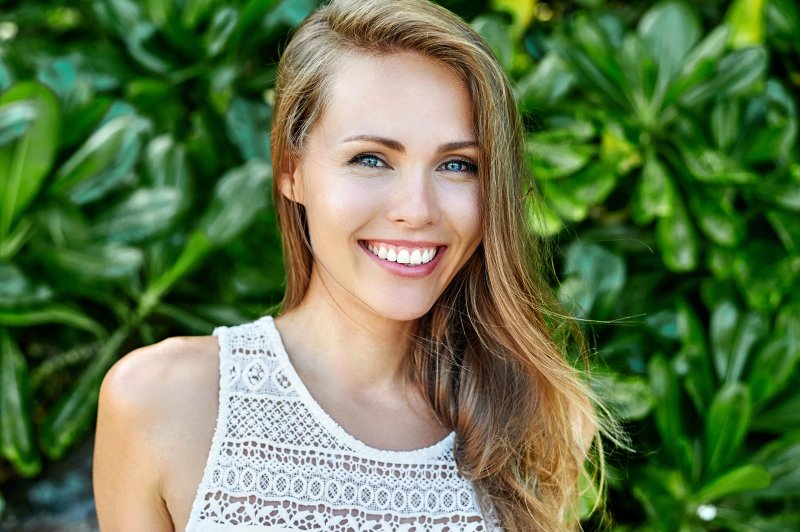 With summer just around the corner, most people want to make sure they look their best for an exciting vacation! One of the most promising ways you can do this is to enhance your pearly whites. But which dental procedures are able to give you a brighter, younger, and healthier smile for the long run? Read on from your dentist in Burleson to learn three cosmetic dental treatments that might be perfect for summer!
#1: Porcelain Veneers
Have you ever wanted to have a Hollywood smile? The ultimate way to achieve this is with veneers. From minor whitening results to addressing misaligned teeth—this cosmetic procedure can provide you the complete smile makeover you've always wanted.
These porcelain shells are as thin as contact lenses and as durable as your natural pearly whites. Your dentist will have to prep your smile by shaving a tiny portion off the front of your affected teeth. Once they have your final veneers, they'll use a special cement to fuse the shells. After your treatment, it'll feel like you have brand-new permanent teeth!
#2: All-Ceramic Restorations
Some people have mildly or severely damaged pearly whites, which can make it embarrassing to smile often. Fortunately, you can get all-ceramic restorations to fix the issues. Not only will they offer an effective method of restoring the function of your teeth, but the porcelain material will also look aesthetically pleasing. You'll be able to enjoy beautiful, natural-looking pearly whites for years to come.
#3: Invisalign
One of the main issues people wish they can fix is misaligned teeth. Although you could opt for traditional braces, you might also consider getting Invisalign treatment instead. They are much quicker at straightening your smile, and you can expect an incredibly discreet process while wearing them. Additionally, you won't have to worry about dietary restrictions, as you'll be able to remove them before eating. Once you've completed every set of clear aligners, you can have the confidence to show off your perfectly straight teeth!
These are just a few ways you can enhance your pearly whites during summer. Consult with your dentist about cosmetic dental treatments, and they'll be happy to discuss your options.
About the Author
Dr. William Starck earned his dental doctorate from the Marquette University School of Dentistry. He provides state-of-the-art and comprehensive dental care, with a passion for helping patients achieve and maintain their best smiles. He and his team offer multiple advanced treatments, including veneers, all-ceramic restorations, and Invisalign to improve your teeth. If you'd like to schedule an appointment for cosmetic dental treatment, visit his website or call him at 817-933-3883.