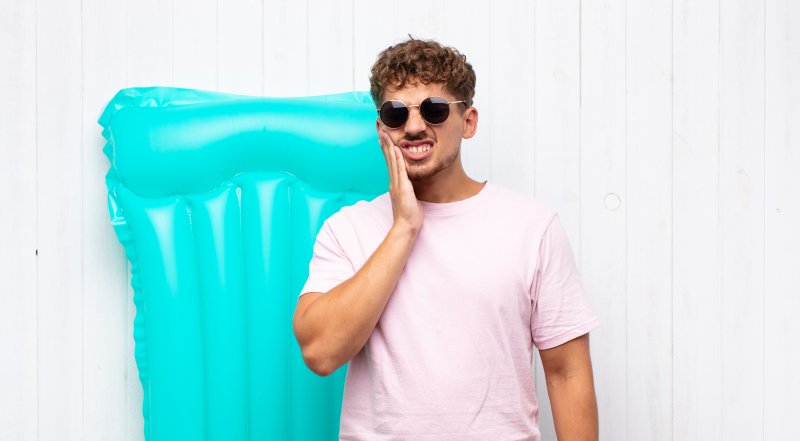 Now that summer is here, you might plan on taking a vacation or spending time at the beach! While this season is all about having fun in the sun, it's also a good idea to maintain healthy teeth. The last thing you'd want is to have to deal with a dental emergency. Keep reading to learn four tips on preventing an urgent situation from your dentist in Burleson.
Tip #1: Schedule a Dental Visit Before Heading Out
One of the best ways to avoid a dental emergency is to schedule a checkup with your dentist. They'll be able to assess your oral health and provide proper treatment for any developing issues they might detect. This is especially important if you're planning on traveling during summer vacation, as you won't want to put off treatment for minor symptoms that can worsen later on. Visiting your dentist beforehand will ensure your teeth have a fresh start for when it's time to head out!
Tip #2: Pack Plenty of Healthy Snacks
Whether you're at the beach or hanging out with friends and family, you'll likely want to enjoy all the tasty summer treats. Although many snacks are nourishing and hydrating, some of them can also be high in sugar content, increasing your risk of tooth decay. To prevent this, you can try to simply pack your fridge or cooler with healthier food choices like cheese, yogurt, fruits, and veggies (berries, carrots, apples, etc.).
Tip #3: Wear Protective Gear
Do you like to play sports? While many physical activities are fun, you can also be at risk of a chipped or knocked-out tooth. To protect your pearly whites, consider investing in a sports mouthguard! Not only are these custom-made and comfortable for your specific smile, but they'll provide the necessary cushion to preserve dental health.
Tip #4: Maintain Good Dental Hygiene
During your travels or summer vacation, it can be easy to forget to brush and floss your teeth every day like normal. However, you must maintain a good cleaning routine, as this is the surest way to prevent bacteria from infecting your smile. Be sure to pack a new toothbrush or toothpaste before heading out, that way you can keep your pearly whites healthy and strong wherever you go.
With these few tips in mind, you'll be more likely to avoid a dental emergency in the long run! Speak with your dentist if you have any questions this summer, and they'll be glad to help.
About the Author
Dr. Jay Oza is a proud affiliate of several prestigious groups such as the American and Texas Dental Associations, and the Fort Worth District Dental Society. He earned his dental doctorate from New York University and continues to pursue advanced training courses to refine his skills. He provides multiple comprehensive and modern treatments, including dental checkups/cleanings and athletic sports guards to protect your smile during summer vacation. If you'd like to schedule an appointment, visit his website or call 817-933-3883.