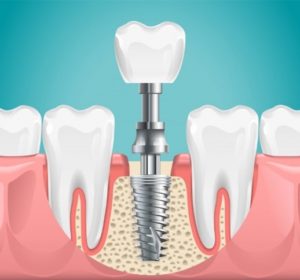 It's estimated that over 170 million Americans struggle with tooth loss—and this figure is expected to grow! That said, missing teeth is an alarmingly widespread problem that's often accompanied by some serious oral health consequences. But what about missing molars? Are lost back teeth as problematic as lost front teeth? Here's why your dentist in Burleson thinks you shouldn't hesitate to replace missing molars and why dental implants are the go-to option for doing so.
Why You Shouldn't Wait to Replace Missing Back Teeth
Even though they reside towards the back of your mouth, your molars are arguably just as important as your front teeth. After all, you wouldn't be able to chew your food without them! That said, most people treat missing front teeth with much more urgency than lost back ones. However, failing to replace missing back teeth can lead to some pretty severe oral health issues including:
Deterioration of adjacent teeth, which can ultimately lead to additional tooth loss.
Difficulty when chewing and grinding food, which negatively impacts your diet and overall nutrition.
Bite misalignment resulting from adjacent teeth shifting towards the open spaces left by missing teeth.
Bone resorption that leads to facial collapse.
TMJ disorders resulting from strain on the temporomandibular joints and nearby muscles.
Why You Should Replace Your Missing Back Teeth with Dental Implants
When it comes to replacing missing teeth, dental implants are in a class of their own; these incredible implants are able to restore missing front and back teeth alike in terms of look, feel, and functionality. They come with several priceless benefits including:
Root-to-crown tooth replacement – Unlike dentures or bridges, which only replace the upper, visible portion of your teeth, dental implants replace the entire tooth structure from the roots to the crown.
Natural-looking – Dental implants are custom-made for your smile, meaning that they'll look and feel almost exactly like your natural teeth.
Impressively durable and lasting – The posts of implants are made from biocompatible and durable materials, meaning that your implants will actually fuse with your jawbone. This is why implants are able to last so long with proper care.
Easy to maintain – On that note, caring for dental implants is relatively straightforward; you simply need to brush and floss them as you would your natural teeth! Cleaning them daily while avoiding poor oral habits is the secret to their longevity.
No matter where in your mouth you're missing teeth, replacing them promptly is always going to be in your best interest, in order to prevent serious oral health complications. That said, don't hesitate to speak with your dentist about replacing your lost molar with a dental implant so that you can move forward with a happy, healthy, and complete smile.
About the Author
Dr. Jay Oza has proudly served patients and families in Burleson, TX for several years. Dr. Oza received his dental doctorate from NYU and is an active member of several professional organizations including the American Dental Association and the Texas Dental Association. His practice is pleased to offer many available services including dental implants. If you have a missing back tooth that you need to replace, don't hesitate to reach out online or by phone: (817) 933-3883.