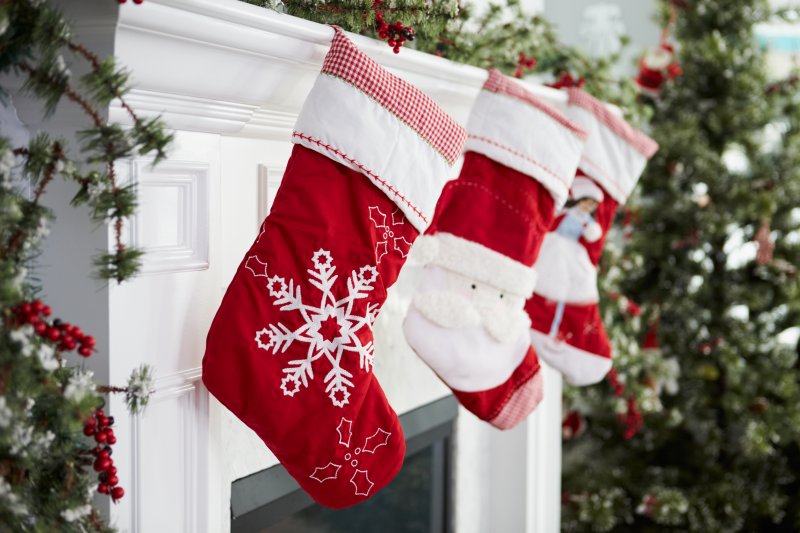 With the holiday season underway, it's time to start thinking of present ideas for loved ones. While this is an exciting festive season, it's easy to get stumped on what to gift family and friends. If you're uninspired about stocking stuffers, you might choose to get the standard treats, like candy and chocolates. However, to avoid wreaking havoc on your loved one's teeth, you might consider getting them something safer for their oral health. Read on to learn a few smile-friendly stocking stuffer ideas from your dentist in Burleson!
3 Tooth-Friendly Stocking Stuffers
While shopping for the holidays, be sure to keep the following gifts in mind:
An Exciting New Toothbrush
Most dentists highly recommend replacing your toothbrush every three to four months. This will help avoid introducing bacteria into the mouth and resulting in issues like gum disease and decay. Since many people tend to forget this, gifting a new toothbrush can be a great present. If it's for a child, try getting them one that has their favorite cartoon characters on it. For adults, you might consider an electric toothbrush as an exciting way to brush their pearly whites.
Tasty Dental Hygiene Products
Other than brushing, flossing and rinsing with mouthwash is extremely important for preserving a smile. Instead of reaching for whatever is available at the store, look for tastier products. Try getting your loved one specialty flavored mouthwash, such as bubblegum. Make sure the products you purchase have the ADA Seal of Approval.
Healthy Snack Options
The holiday season is packed with delicious treats like candy canes, eggnog, and peppermint bark. Many of them are full of sugar, which can be detrimental to your loved one's teeth and gums. To avoid problems like cavities and gum disease, try adding healthier snacks to their stockings, such as nuts and sugar-free gum.
Essential Tips for Preserving Your Smile During the Holidays
While picking out smile-friendly gift ideas is crucial, your family and friends need to practice good oral hygiene to protect their smiles. Here are several methods for preserving healthy teeth:
Brush for two minutes after every meal and snack
Floss and rinse with mouthwash frequently
Drink plenty of water
Keep a nutrient-dense, vitamin-rich diet
Avoid poor oral habits, like smoking and chewing on ice
Visit your dentist every six months for dental checkups and cleanings
With these few present ideas, you shouldn't have any trouble picking stocking stuffers for your loved ones this holiday season. And if you need more gift inspirations, feel free to speak with your dentist for help!
About the Author
Dr. Jay Oza studied at New York University and has been delivering excellent care for nearly a decade. He's also a proud member of several organizations like the American Dental Association and the Fort Worth District Dental Society. He offers a wide selection of advanced services, including dental checkups and cleanings, periodontal therapy, and tooth-colored fillings. If you'd like to know more smile-friendly gift ideas for the holidays, visit his website or call 817-933-3883.