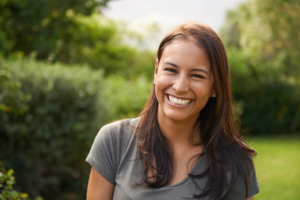 What's on your summer to-do list? Are you planning to take an awesome, extended vacation to someplace new? Are you preparing for a big move across the country to embark on a new career? Or maybe you're simply wanting to kick back and relax by the poolside all day, every day? No matter what your plans are, you should kick things off with a visit to your dentist for a checkup and cleaning! Here's why.
Summertime Means Plenty of Time
Life tends to slow down to a leisurely pace during the summertime, and many of us find ourselves with at least a little extra time to do things. You should be visiting your dentist twice a year anyway for regular checkups, so taking advantage of your generous summer window and scheduling one of these biannual visits makes sense. Not to mention, this also always gives your dentist plenty of time to start (and finish) any necessary or complex procedures—since one appointment can sometimes turn into two or more, you'll have plenty of time to schedule your follow-up visit(s). And if you have children that need to see their dentist, you won't have to worry about pulling them out of school or squeezing their visits in on a weekend.
Set Your Smile Up for Future Health and Beauty
It can get pretty hot during the summer, and Texas is no exception! You might be tempted to indulge in chilled, refreshing drinks and treats to stay cool—but things like ice-cold sodas, snow cones, popsicles, and more can all be troublesome for your pearly whites. Several of these items are high in sugars and syrups and can take a toll on your oral health. By visiting your dentist early on in the summer, you can ensure that your smile is in great shape heading into the upcoming months and the following autumn. That way, if you can't resist some of your frosty favorites, they shouldn't cause you as many problems!
Dental Emergencies Are a Bummer During Summer
Going into your summer vacation with a healthy smile will also drastically lessen the likelihood of experiencing a dental emergency. These situations can happen unexpectedly, and they often have a knack for occurring when it's incredibly inconvenient! But by scheduling a dental visit beforehand, your provider can ensure that there's nothing problematic; plus, this means that if something does happen, you already have a dentist you can trust to handle the situation!
About the Practice
The team at Marvel Dental has proudly served patients and families in the Burleson, TX community under the leadership of Dr. Jay Oza and his skilled team! They offer a wide range of preventive, restorative, and cosmetic services, and they'd be happy to help you and your loved ones achieve the smiles you've always dreamt of. If you have any questions about the blog or you'd like to schedule a visit, feel free to contact the practice through their website or over the phone for further assistance: (817) 933-3883.