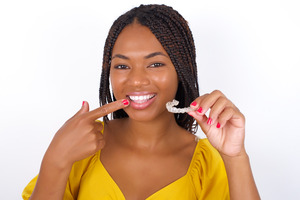 If you're an adult with crooked teeth, chances are that you may have considered an Invisalign treatment to straighten your grin. But when's a good time to take the first step? For many people, summer can be an ideal time to begin the process of wearing clear aligners. Here are just a few of the reasons why you should schedule your first Invisalign appointment during the coming months.
1. You Will Have More Flexibility When Scheduling Appointments
Once fall arrives, you'll likely have to fit any necessary appointments in between back-to-school shopping and holiday preparations. But at the start of summer, your schedule is probably a lot less hectic, especially if you're taking time off work. This makes it easier to set up the necessary visits to begin the Invisalign process.
2. You Will Have Time to Adjust
Even though Invisalign doesn't have any uncomfortable metal components, the aligners still put pressure on your teeth, which can cause your mouth to feel a little sore and tender at first. It takes a bit of time to adjust, which can be stressful if you're worried about work. But if you're taking a vacation during the summer, you'll have the chance to get used to your aligners on your own time.
3. You Won't Miss Out on Any Summer Foods
With traditional braces, you would likely have to skip some summer classics like corn on the cob, watermelon, and cotton candy. But with Invisalign, you can enjoy all of these foods and more! Your aligners can be taken out of your mouth at any time, which means you'll have the freedom to eat whatever you want. Of course, once you're done with your meal or snack, you should clean your aligners carefully before you put them back in.
4. You Can Get Used to Interacting with Others with Your Aligners
For many people, summer is filled with family gatherings and friendly get-togethers. These events can be a great opportunity to get used to speaking with people while wearing your aligners. As you visit with others, you're likely to notice that very few of them even realize that there's anything on your teeth. This can go a long way toward boosting your confidence for the rest of your treatment.
5. You Can Start Looking Forward to What Your Smile Will Look Like Next Summer
Many Invisalign treatments take around 12 months. If this is the case for you, then starting Invisalign now means you'll have a dazzlingly straight smile by the time next summer arrives. As such, you'll have all the more reason to smile while you're enjoying next year's vacation!
About the Author
Dr. Jay Oza went to NYU for his dental education. He is currently a member of the American Dental Association, the Texas Dental Association, and the Fort Worth District Dental Society. At Marvel Dental in Burleson, he accepts patients of all ages and helps them enjoy dazzling smiles for life. To schedule a consultation with Dr. Oza, visit his website or call (817) 933-3883.