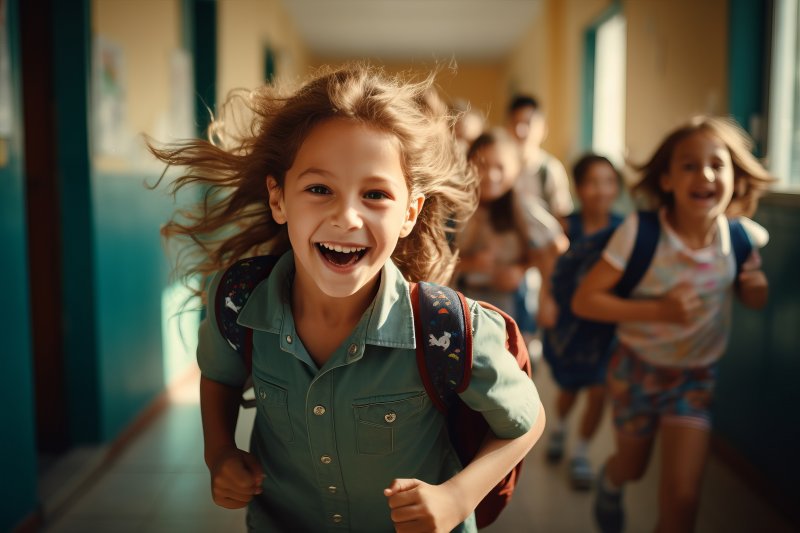 The heat might say otherwise, but summer is wrapping up. It won't be long until kids return to school for the Fall semester. If you're a parent, that means your child will attend a dental checkup soon. You'd thus be wise to help them pass the oral exam before school starts. Fortunately, your local Burleson dentist has some guidance to offer. Here are four helpful tips that'll protect your child's smile for their upcoming dental visit.
Remember to Plan Ahead
Naturally, you want your child to benefit from their checkup and cleaning. That being the case, try to plan for them.
For instance, get the dental appointment on your calendar beforehand. You're likelier to remember the visit that way, ensuring the kid actually attends it. It wouldn't be wise to forget the matter and have to reschedule for an inconvenient time.
You should also keep the checkup day free of other activities. If you try to squeeze in the visit after a camp or other summer fun, your child will show up tired and stressed.
Stick to Proper Oral Hygiene
It's easy to lose track of routines in the flexible summer season. Even so, ensure your child sticks to proper oral care during this time. Good dental hygiene will prevent their checkup from uncovering cavities, gum disease, or worse.
In particular, have your kiddo follow standard oral hygiene habits. The first is to brush twice daily with fluoridated toothpaste. Another is to floss at least once per day. Lastly, they should remember to rinse with mouthwash often.
Drink Lots of Water
Hydration is crucial to oral health during the summer months. For starters, it prevents dry mouth and the buildup of harmful mouth bacteria. The action of drinking also removes leftover food and other debris, which might irritate your gum tissue.
Given these facts, your child should drink lots of water in the days and weeks ahead. Doing so will maintain their mouth's cleanliness and reduce their risk of oral issues. Don't let them have sweet drinks as a substitute, though, as these beverages have tooth-decaying sugar and acids.
Consider a Mouthguard
While fun in the sun is great, it carries a risk of dental injuries. Kids can easily chip, crack, or lose a tooth from summer sports. If that happened, they'd go into their upcoming dental visit with oral damage. Such a thing isn't preferable.
Fortunately, you could get your child a custom mouthguard as a solution. This appliance would protect their teeth from falls and blows to the face. As a result, their grin would stay pretty and healthy for the checkup ahead.
By following the tips above, kids can easily ace a back-to-school dental exam. So, make sure your own children act accordingly!
About the Practice
Marvel Dental & Orthodontics is based in Burleson, TX. Led by its four amazing dentists, our practice strives to give each patient the best smile possible. To that end, we perform preventive, cosmetic, and restorative services, as well as emergency dental procedures. Our office even acts as a certified provider of SureSmile clear aligner trays. For more information or to book a visit, you can reach us at our website or by phone at (817)-933-3883.