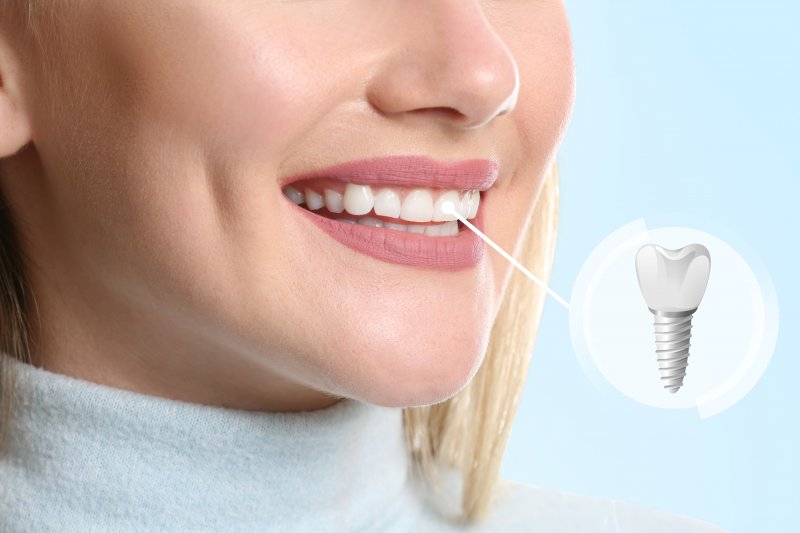 If you've lost any of your teeth, you likely find yourself upset. That's perfectly natural – being without pearly whites is a disorienting dilemma. Still, there's no reason to extend those feelings toward implant treatment. In fact, you shouldn't feel embarrassed by dental implants at all. Using them to enhance health and beauty is great, especially given the effects of tooth loss. Learn just why that's the case in this summary from a Burleson dentist.
Implants Look Lifelike
Some patients may fear that implants look artificial or gaudy. After all, the prosthetics aren't made of enamel; they rely on titanium and porcelain. Even so, you needn't be afraid – implants look entirely lifelike.
You see, your implant will be customized for your mouth alone. That means the dentist will shape, color, and shade it to match your adjacent teeth. The result will then blend seamlessly with the rest of your smile. Unless you tell them, friends and family won't even notice you have an implant.
Implants Let You Eat & Speak
Along with lifelike looks, implants have similar functionality to natural teeth. They won't draw unwanted attention when you eat, speak, or otherwise move your jaw.
If you don't already know, implants fuse with your jawbone. Doing so ensures they restore your bite force and won't slip or fall. From there, you can rely on the implants to eat and speak as you normally would. The restorations shouldn't cause any awkwardness on those fronts.
Implants Make Your Face Younger
In contrast to dentures or bridges, you needn't worry that implants will make your face sag. On the contrary, the prosthetics will help your face seem more vibrant.
Truthfully, implants both prevent and reverse facial collapse. By acting as substitute teeth, they stimulate your jawbone to preserve its bone tissue. The result is that your face and jaw are kept full instead of saggy.
Implants Last Long
Maybe you fear having to "switch out" implants often. That scenario would be awkward, especially if it draws the attention of others. With proper implant care, though, you likely won't face that situation.
In reality, the average dental implant's lifespan is 15-20 years. With proper maintenance, that number can even reach beyond 30 years. Consequently, you won't have to deal with frequent follow-up visits. You'll get to enjoy beautiful new teeth that last a while.
As you can see, you really shouldn't feel embarrassed by dental implants. Their benefits will help your whole smile thrive!
About the Practice
Marvel Dental is based in Burleson, TX. Led by its four top-tier dentists, our practice provides effective dental care in a friendly environment. We thus offer preventive, cosmetic, and restorative dentistry tailored to your smile, as well as emergency services like root canals and tooth extractions. The office also prides itself on being a certified provider of SureSmile braces. For more information or to book a visit, you can reach us at our website or by phone at (817)-933-3883.