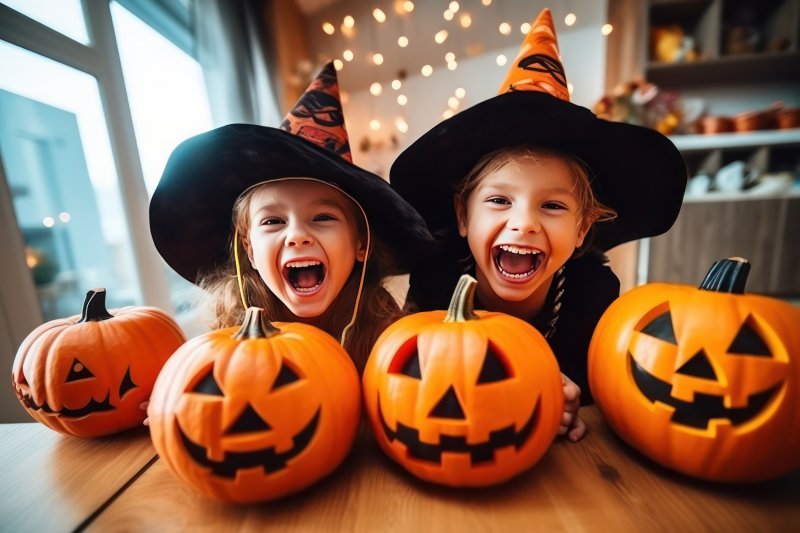 Is your little one jumping up and down from excitement for the Halloween season? Not only are they looking forward to their costumes and all the spooky decorations, but they're likely already thinking about their favorite candies. Although it can be fun to enjoy sugary treats now and then, munching on them too often can lead to problematic oral health issues, especially cavities. That's why you'll want to know these few smile-friendly tips to keep your child's smile safe around Halloween.
Choose Their Candy Wisely
There is a wide variety of candies that your little one can enjoy this holiday, such as jawbreakers, caramel-filled treats, and delicious milk chocolate bars. While many of these options are bad for teeth, some can be safer for their oral health than others. For instance, sticky treats can linger in the mouth and raise the risk of decay and cavities whereas chocolate is much easier to rinse out. That's why it's a good idea for your child to avoid sticky and hard candies, like taffy and lollipops.
Encourage Good Oral Hygiene Habits
Whether your child is a toddler or teenager, you'll want to encourage them to stick with their oral hygiene routine. This should involve brushing twice daily, flossing once a day or after meals, and rinsing with mouthwash frequently. Keeping up with this habit can significantly reduce their risk of developing cavities and needing costly dental treatments. Additionally, they should avoid poor habits like using their teeth as tools or chewing on ice cubes, as this can end up damaging their pearly whites.
Make a Rule of Eating Candy After a Healthy Meal
Halloween isn't as fun if candy is completely off the table. Instead, try having your little one indulge in their favorite treats after they've finished a well-balanced meal consisting of vitamin-rich and nutrient-dense choices. On top of filling them up with healthy food, this can also help prevent them from overeating on candy. Also, saliva production is highest during mealtime, which is the natural way for your mouth to wash away debris, food particles, and bacteria.
Schedule Their Second Dental Checkup & Cleaning
If your child hasn't visited their dentist for over six months, now would be the perfect time to schedule their next appointment. Not only will they have their teeth thoroughly cleaned and polished, but they'll also get their smile evaluated for any underlying issues that might be present. Their dentist can then address any problems before they can worsen over time, allowing your child to enjoy a healthier grin in the long run.
The last thing you'd want is for your little one to be in the dental chair during Halloween. Keep these tips in mind, and your child should be able to maintain a clean and cavity-free smile for this season and beyond!
About the Author
Dr. Jay Oza has been providing essential and comprehensive dental care for many years. He's undergone advanced training in various areas of dentistry and constantly seeks continuing education to refine his expertise. If you want to know how else to maintain your teeth during the spooky season or simply need to schedule an appointment, visit his website or give him a call at 817-933-3883.