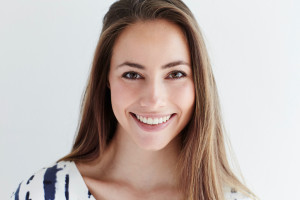 The New Year always provides us the motivation to embark upon challenging projects, amend old ones that aren't working, and most importantly, renew our commitment to being the best we can be. Sometimes this starts with curtailing bad habits and encouraging better ones, but the way you feel about your self and your ability to achieve these goals starts with being confident about your appearance. If you are experiencing any dissatisfaction with your smile, such as yellowing or staining, chips or misalignments, your dentist in Burleson can help. Dr. Shiv Kohli and Dr. Jay Oza at Marvel Dental are always here to help you freshen up your smile and even transform it.
Porcelain Veneers
The best path to achieving those pearly whites may be with the very effective cosmetic procedure called porcelain veneers. Veneers are small porcelain shells that are fitted exactly over the teeth to hide stains, chips and various misalignments. Not only is this option quicker than some smile enhancing plans, it is both cost effective and provides a very lifelike and natural look when light is reflected on them.
All-Ceramic Restorations
In the not-too-distant past, crowns, bridges, inlays and onlays were created with silver and gold materials, which often left a rather obvious and unappealing look to the restoration. At Marvel Dental, we are happy to offer all-ceramic restorations, using materials that add a lifelike quality and natural appearance to your smile. This is particularly great if you have any special sensitivity or allergies to metals that have prevented you from getting traditional restorations in the past.
Invisalign Clear Braces
Let's face it, wire braces are not a flattering look for most. They also can be somewhat uncomfortable, which is what makes them an unappealing option if you are hoping to straighten your teeth. Patients that are interested in a more comfortable and less noticeable treatment will find Invisalign clear braces a great alternative. This treatment involves creating a custom set of clear trays specifically modeled for your mouth, which are to be worn for a certain period of time. Each aligner is designed to progressively straighten your teeth. Depending on your individual needs, your new smile could be less than a year away!
Tooth-Colored Fillings
Now you can be free to laugh out loud with your tooth-colored fillings and not worry about anyone noticing all the silver in your mouth. These are great improvements to traditional filling amalgams, while still continuing to provide the comfort and quality you deserve.
Questions?
If you are interested in starting this New Year off with a brighter smile, call your cosmetic dentist in Burleson for more details and a consultation.