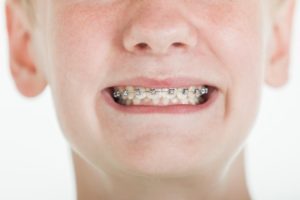 Getting braces is an exciting time for children; it can also be scary too. Will it hurt? How will I brush my teeth? How long do I have to wear them? These are all questions that arise when you're considering braces. If your child is feeling nervous and apprehensive about orthodontics in Burleson, here are some helpful tips for making the process more fun and exciting for them, and ways you can alleviate their fears.
Share Information
It's normal to feel anxious about the unknown. Keeping your child informed about what is happening throughout their treatment is the best way to alleviate fear. Be sure to tell their doctor if they're feeling nervous so they can keep them well informed about each step of the process.
One of the best aspects about getting braces is that there are no needles or anesthetics involved. Let your child know that their teeth may feel tender as they begin to move, but getting braces put on their teeth doesn't hurt.
Discuss the Results
Did you have braces as a child? How about any other family members? Sharing the results of your own orthodontic treatment will help your child get excited about their own new smile.
Customizing Their Smile
Part of the fun of having braces is choosing colorful elastics to hold the wire in place. Your child can choose their favorite colors, or perhaps the colors of their favorite sports team to brighten their smile during braces.
Use Rewards
When you wear braces, it's very important to keep your teeth clean and healthy in order to achieve the best results. It's also critical to avoid certain foods such as sticky or hard candy, nuts, or popcorn that could pull brackets off.
Setting up a system that rewards your child for good reports at the dentist, or keeping all their brackets in place in between ortho adjustments makes treatment more fun. Some ice cream or a shake after an adjustment may make tender teeth feel better and serve as a fun reward.
When you communicate your child's fears with their dentist or orthodontist, together you can work as a team to build their confidence and excitement about getting braces and keep them motivated throughout their treatment.
About Marvel Dental
At Marvel Dental, our doctors provide comprehensive orthodontics as well as general dentistry to both adults and children. Imagine the convenience of getting your child's braces and cleanings completed at one place during one appointment!
We offer SureSmile, which is a traditional orthodontic system utilizing brackets and wires to achieve less discomfort and shorter treatment times with phenomenal results.
Do you have questions about orthodontics? You can contact Marvel Dental at 817-374-4804, or reach us through our website.