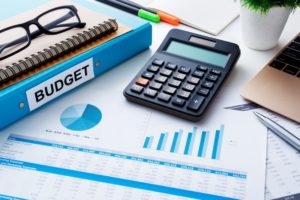 Dental implants in Burleson are a worthy investment. They can improve your oral health, boost your confidence, and help you get more enjoyment out of your everyday life. And since they can last for many decades, you'll never have to worry about replacing them. But you may wonder if there is room in your budget for these remarkable tooth replacements. Exactly how much do dental implants cost? Let's talk about this important question.
Every Case Is Different
We can't give you a hard and fast price for dental implants simply because so many factors go into determining the total cost of treatment. Here are a few of these factors:
The number of implants. Logically, replacing a single tooth with one implant and its accompanying restoration costs less than a full-mouth reconstruction. Your oral surgeon will develop a strategy to place your implants so you have as few as possible while still gaining a strong base of support for your new teeth.
The amount of preliminary work you need. Many patients need to have some significant work done before they're eligible to receive implants. For example, you may need a bone graft to fortify your jaw so your new teeth have the sturdy foundation you need. You might also need to have a few of your natural teeth extracted, or you might require treatment for gum disease.
The type of restoration you choose. There are different materials that can be used to create the restorations (artificial teeth) that go on top of implants. They have varying strengths and prices. We always recommend that our patients choose high-quality porcelain materials in order to get the strongest and most natural-looking results.
Does Insurance Cover Dental Implants?
While most dental insurance companies are not willing to help cover the cost of implants, some of them are. Be sure to read the fine print in your policy to find out if you are among the fortunate few who can receive assistance with your implants. Even if your insurance doesn't cover the implants themselves, it might mitigate the cost of preliminary work you need. For example, most policies cover gum disease treatment and extractions.
You should also feel free to ask your dentist about financing options. You might be able to arrange to break the cost of your implants into manageable monthly payments.
Ready for a Hard Estimate?
We don't deny that dental implants are among the most expensive ways to restore your smile back to its original glory. However, they are well worth it! Their longevity and long-term oral and overall health benefits make them truly priceless.
If you would like to get a firmer idea of how much you can expect to pay for your implants, we encourage you to schedule a consultation with your dentist. They'll let you know whether you are a candidate for the procedure, what your treatment timeline may look like, and what your financial obligation will be. Then, you can make a confident and informed decision about whether implants are right for you.
About the Dentist
Dr. Jay Oza is always happy to talk to patients about how they can replace their missing teeth and regain their oral health. If you would like to learn more about dental implants, please reach out to our office at 817-933-3883.