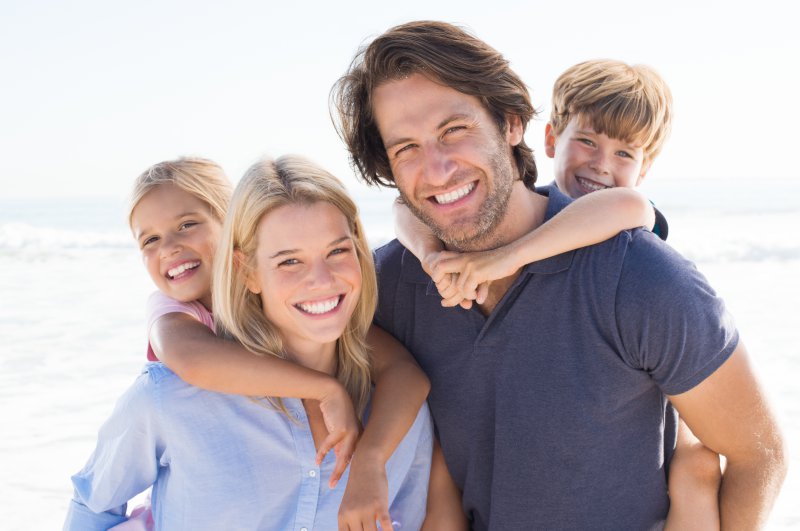 This upcoming spring, you're looking to boost your family's oral health, and you're willing to make the necessary changes. Preventive dentistry is one of the best ways to accomplish this, but first, should you work with a family dentist in Burleson or seek the help of multiple professionals to meet your family's varied needs? To help you make the best decision, here's what an expert has to say about the matter.
Why a Family Dentist is the Right Choice
As a parent, your time is always limited. Therefore, you're always seeking ways to more efficiently use it. Working with a qualified family dentist is one of the simpler ways to make your life easier.
Here are some of the benefits of taking this avenue:
Family history – By having the entire family visit one professional, all your oral health history will be centralized. Therefore, if there are any trends developing, your dentist will be able to recognize them.
Comprehensive care – You'll save time, money and preserve more of your energy by working with a dentist who offers several types of care under one roof.
Improved oral health – The right family dentist will create an office environment that caters to everyone in your household. The positive experiences will then serve as a great way to further encourage excellent oral health.
Less anxiety for your children – Introducing your children to regular dental visits early in life is one of the better ways to preventive anxiety that could continue into adulthood and deter them from receiving the dental care they need.
Traits to Look for in a Family Dentist
The family dentist you work with should be patient enough to understand how active children can be. Still, he or she should have the versatility to provide care for the oldest adults in your home.
The right professional will also place an emphasis on education. Thus, all your questions will be welcomed.
Before the first official visit, it's a good idea to drop by for a brief walk-thru. This is especially helpful for your little ones, as it will allow them a chance to become familiar with the staff and the facility.
Getting the Most Out of Your Dental Insurance
One data set shows that only 2% of Americans with dental insurance will maximize their coverage this year. That means the money paid toward monthly premiums could go to waste.
Taking your family on a consistent basis for preventive care visits, which are usually 100% covered by dental insurance companies, is one of the best ways to get the most out of your benefits and prevent the need for costly dental procedures later on. So to chart a new path of oral health excellence for your family, contact a local dentist to schedule a consultation today!
About the Author
Dr. Jay Oza is a graduate of the NYU College of Dentistry. Throughout his career, he has remained eager to learn. Thus, Dr. Oza takes continuing education courses annually to stay abreast of the latest changes in the dental world. He helps families experience the absolute best in oral health at Marvel Dental, and he can be reached for more information through his website.