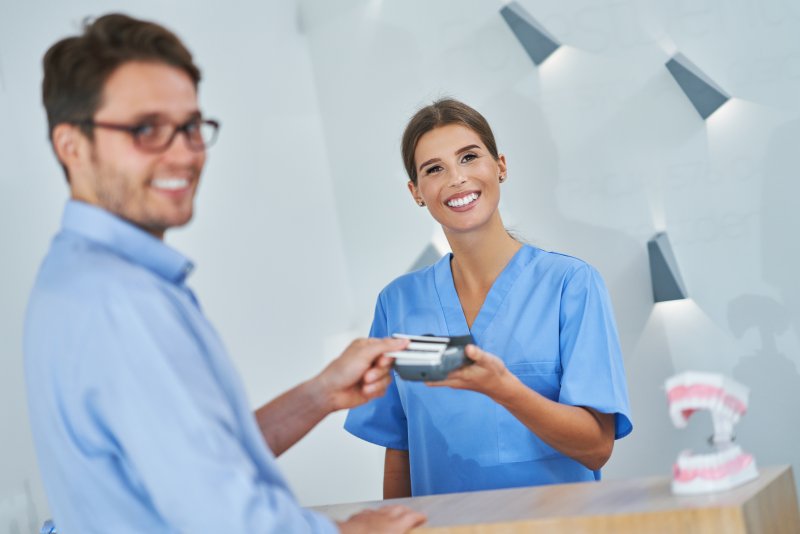 At this point, you might be looking for ways to cut back on your expenses. It's only natural — rising inflation is making many goods and services expensive. Even if you are, though, make sure you don't cut out your dentist in Burleson. Rather than save you money, giving up your dental visits will likely cost you more in the long run. Plus, dentists have various ways to make dental care affordable. If you'd like to know more, here's a summary of the matter from your local dental practice.
Visits Stop High-Cost Issues
Without regular dental care, you'll likely develop health issues that cost a lot to fix. Some of these problems include the following:
Tooth Decay & Infection
Even if you brush twice daily, your teeth need checkups to stay healthy. Without them, some of your mouth's areas will likely get large cavities. Worse yet, bacteria could reach and infect a tooth's nerve.
These conditions are costly to treat. A larger cavity may require an expensive dental crown. Meanwhile, dental infections are only treatable with pricey services like root canal therapy or tooth extraction. A few preventive checkups are thus more cost-effective than the alternatives.
Tooth Staining
Dental checkups don't just clean your teeth — they also whiten them! You see, their special polish breaks apart surface stains from foods and drinks. As such, frequent visits leave your smile whiter than it'd be otherwise.
Given this fact, fewer checkups mean more ingrained and stubborn tooth stains. If this discoloration goes too far, your only fixes will be high-priced options like teeth whitening, dental bonding, or veneers.
Gum Disease
You'll probably get gum disease if you give up regular dental care. Even now, 2 in 5 U.S. adults have some form of the condition. That risk also increases as you age, as 70% of those 65 or older have it too.
Gum disease costs more to treat than to prevent. Since it's an infection that can loosen teeth and even trigger tooth loss, managing it often involves restorations and periodontal therapy.
Dentists Work with You On Costs
There's no real reason to fear that dental care would "break the bank." As it happens, most practices will work with you to ensure an effective and affordable treatment. To that end, most dentists have options like:
Dental Insurance: Most dental providers accept various insurance plans that cover procedure costs.
Special Offers: Many practices (including our own) offer limited-time specials that reduce the cost of various treatments.
Flexible Financing: Some offices even work with third-party services like CareCredit so patients can pay in monthly, no-interest installments.
Ultimately, going without your dentist in Burleson isn't a cost-saving move. That being the case, make sure to remember your regular dental visits!
About the Practice
Marvel Dental is based in Burleson, TX. As led by Drs. Oza and Starck, our practice embodies state-of-the-art dental care for the local community. In particular, we offer patients preventive, cosmetic, and restorative dentistry, not to mention emergency dental procedures. Our office also prides itself on accepting a wide variety of insurance plans to make treatment affordable! For more information or to book a visit, reach us on our website or by phone at (817)-933-3883.