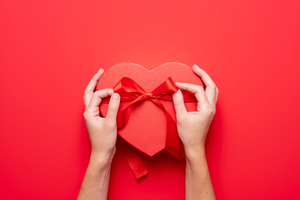 What are you giving your loved one this Valentine's Day? Candy is a very common gift choice, but if you're not careful, it can potentially lead to serious dental problems. If you want to make your partner smile without putting their teeth at risk, you might want to consider some alternatives. Here are 5 present ideas for Valentine's Day that have your dentist's approval.
1. Solid Dark Chocolate
As far as sweet treats go, solid dark chocolate is actually one of the safest options when it comes to oral health. This is because it has a relatively low sugar content; while milk and white chocolate can contain between five and six grams of sugar, dark chocolate only has around two grams. As such, it has a lower risk of leading to gum disease and tooth decay. If you don't want your loved one to miss out on getting a box of chocolate this year, opt for more smile-friendly dark chocolate.
2. Sugar-Free Candy
Peanut butter cups, gummies, hard candies, and other popular sweets have sugar-free varieties that many people find to be just as satisfying. Since they don't contain sugar, they're less likely to put your partner's teeth at risk for cavities. Of course, it's important to remember that certain sugar-free candies can still be acidic, meaning they can wear down the enamel protecting the teeth, so be very careful when making your choice.
3. A Water Flosser
Are you looking for a more practical kind of Valentine's Day gift? If your partner has difficulty using traditional string floss, a water flosser can be an excellent present. This device uses a targeted stream of water to remove plaque, food particles, and harmful bacteria from between the teeth. It can go a long way toward helping to keep your loved one's smile safe.
4. Unique Toothpaste
One way to give your partner something sweet for Valentine's Day while also helping them take better care of their teeth is to pick up some toothpaste that comes in unique flavors such as chocolate, vanilla, licorice, cinnamon, and even cupcake. Remember that quality is more important than taste; you should only choose toothpaste that has the ADA's approval.
5. A Dazzling Cosmetic Treatment
Has your partner been talking about how they wish they could improve their smile? You can help them make that wish come true by giving them the gift of personalized cosmetic treatment. Veneers can be a great choice, as they can be used to make multiple cosmetic improvements at once, completely transforming your loved one's grin with just a single appointment.
About the Practice
At Marvel Dental in Burleson, you can benefit from the combined skill and experience of multiple knowledgeable dental experts. We take advantage of the latest dental technology while maintaining a warm, welcoming environment for our patients. In addition to preventive and restorative care, we also offer several smile-enhancing cosmetic treatments. To schedule a consultation with our team, visit our website or call (817) 933-3883.