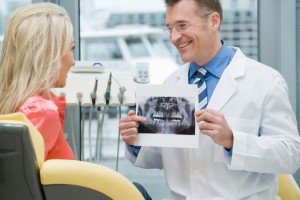 The best dentist in Burleson should provide a full range of preventive, restorative and cosmetic dental services for people of all ages. However, that technical expertise is worth little without patient-centeredness and compassion. Find everything your family needs and wants in a dentist at Marvel Dental in Burleson. Dr. Jay Oza and Dr. Shiv Kohli have the expertise and people skills to make you smile.
The Dentists Practice Prevention
Quality dental care starts and ends with prevention. Dr. Oza and Dr. Kohli recommend semi-annual cleanings and check-ups to keep ahead of:
Tooth decay
Failing restorations, such as fillings and crowns
Gum disease (gingivitis and periodontitis)
Sleep apnea
Bite and misalignment problems
TMJ (Temporomandibular Joint Dysfunction)
Bruxism (teeth clenching and grinding)
Fluoride treatments
Plastic sealants
Sports mouthguards
Their totally digital X-ray imaging visualizes hidden issues. Expert visual inspection and tooth scaling keep ahead of cavities and gum disease, or catch them in their earliest stages.
The Dentists Restore Failing Teeth (or Replace Them)
Customized treatment plans address problems if they do arise. The dentists offer amazing restorative treatments and options to fill smile gaps. Oral function and overall health are primary concerns with this professional team. They deliver:
All-ceramic crowns and bridges
Root canal therapy to cure abscess and protect remaining tooth structure
Gum disease therapy (scaling and root planing and Arestin antibiotics)
Full and partial dentures
Dental implant restorations for stable, long-lasting and natural-looking tooth replacement
Implant-secured bridgework and dentures
Wisdom teeth extractions
Emergency care delivered quickly and kindly
The Dentists Create Beautiful Smiles
The team at Marvel Dental listens to patient concerns about how their smiles look. It's great to have a healthy smile, but if someone is afraid to show it off, an element of self-confidence is lost. Dr. Osa and Dr. Kohli consider carefully to what patients wish to achieve–to span that small gap, to improve tooth color or to straighten teeth that have been crooked since childhood.
As real masters of cosmetic dentistry, Dr. Osa and Dr. Kohli offer many aesthetic treatments which improve smiles, conferring appearance that truly compliments the patient's facial features. There's no cookie cutter approach at Marvel Dental–just implementation of state of the art tools and methods to arrive at winning smiles.
Aesthetic treatments include:
Porcelain veneers to disguise a variety of enamel defects
Invisalign clear aligners (orthodontics)
Tooth-colored fillings for seamless cavity repair
In-office and at-home teeth whitening and whitening for life
It's Really a Relationship
The dentists and their staff wish to know their patients really well. It's a commitment to oral health and overall well-being that these professional take seriously.  And, they deliver it all in a wonderful office full of amenities to make dental appointments comfortable.
Contact Marvel Dental to arrange routine appointments for you and your family. If you are new to us, ask about our new patient specials, financing options and accepted insurances. We want your experience to be the best in Burleson.